What story does your building tell about the kind of church God has called you to be? Explore what it means to be an embedded church and learn church strategies that can help you lead your congregation toward becoming more externally-focused and engaged with your community.
NCI-Roberts Construction, a Madison-based general contractor with a renowned history of church construction, and pastors and leaders in architecture and sustainable ministry from Building God's Way and Mission Based Sustainable Solutions recently presented "The Embedded Church" seminar.  Topics covered were strategies for truly engaging with your community; how to establish, fund and build the ministry's vision; and how to sustain your ministry for the future.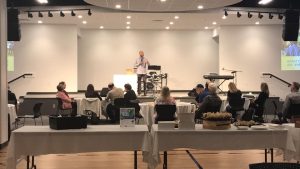 For those who were unable to attend, the seminar segments are available for online viewing here.  If you are interested in attending a similar seminar in the fall of 2019, send us an email, and we'll make sure to keep you updated.