The COVID-19 pandemic has accelerated many churches' plans for facility updates to better serve current parishioners while attracting new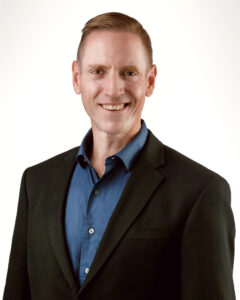 Because NCI-Roberts Construction works with many church leaders and building committees, we recognize trends in what's top-of-mind, and recently on the rise is interest in expanding accessibility and inclusivity. "These needs are not new," said NCI-Roberts Construction Assistant Sales Director Matt Darga. "So why now? What has changed?"
Matt's theory is that with so many churches unable to host services for months due to the COVID-19 pandemic, leadership was able to reflect on the needs of the people they serve, and "the return to normalcy has made existing problems more evident," he said.
Church accessibility improvement projects were relatively steady over the last decade, according to Matt. But he has seen them accelerate following the return to "normal" after the worst of the pandemic. Several existing factors seem to have intensified:
Congregations are aging. The average age of Americans is rising, a decades-long trend that is expected to continue for another decade or more. And congregations' percentage of senior members is higher than that of the general population. According to Faith Communities Today, "in congregations, on average, 33% of participants are age 65 or older whereas in the general population it is half that, just 17%." Some older people have limited mobility, and may require ramps, elevators, wheelchair-accessible doorways and more to be able to attend church services. And of course, there are younger people who require the same. Post-pandemic, the evidence is clear that to be able to retain and serve their followers now – and into the future – churches need to make sure their buildings are accessible.
People have diverse needs. "Churches today are looking beyond simply meeting needs for physical access to the building," explains Matt. Some are exploring all the ways in which a building can be made more inclusive and usable by everyone who visits it. Heartland Church made accessibility a central component of its recent remodeling plan, including such features as a quiet room for people needing a sensory-friendly experience and a "Wonderfully Made" room for individuals with disabilities and diverse needs. Heartland also recognized and responded to the needs of its members by adding an adult-sized changing table in a family restroom and an indoor accessible playground.
Young families have different expectations. Many churches hope to attract and retain younger members to ensure their congregations' growth and continued vitality. So, what do many young families look for? "Family bathrooms!" said Matt. Parents being able to comfortably care for, change, and assist their children in the bathroom can make church feel like a more welcoming place. Private rooms for nursing mothers can also make churches more family-friendly. "These kinds of accommodations make families feel understood and welcomed at church," explained Matt.
NCI-Roberts has the resources to improve your facilities economically — and beautifully. Improving accessibility and inclusivity does not have to be overwhelming or unaffordable. "We have really relevant expertise in modifying old buildings to provide the best value while preserving the look of sanctified space," explained Matt. NCI-Roberts can help you prioritize projects and develop a plan that will meet your needs and your budget.
Many of NCI-Roberts' clients have improved accessibility as part of recent projects:
We invite you to explore more church and Christian school projects and read more about our process. If you have questions about how your church can improve accessibility, contact us to get started today.