Is your church experiencing growth?  Join us during Wegner CPA's third annual Faith in Numbers for our breakout session "Building for God – How to Plan for Successful Church Expansion"
When:  Tuesday, October 30, 10:45-11:45am
Where:  Blackhawk Church, 9620 Brader Way, Middleton, WI 53562
Registration:  Click here to register
Expansion, for many church leaders, is a once-in-a-lifetime endeavor – and one of the most challenging, both financially and logistically. Building a culture of generosity and engaging professional partners early on can help ensure a smooth fundraising and building process. In this session, Madison-based church builder NCI-Roberts Construction will share fundraising strategies and resources, and preliminary services that general contractors and architects can provide; and Fulton Church in Edgerton, Wisconsin, will share lessons learned from its recent journey of expansion. NCI-Roberts will explain different building design and construction options and the phases of church design and construction. Then, Fulton Church will detail its own fundraising efforts, how its addition completed in January 2018 has impacted its congregation and community, and pastor's tips for construction projects. Attendees will leave with ideas for how to use building funds efficiently, how to engage the congregation throughout the building process, and more.
Presented by:  Lisa Sotis, Project Development Manager and Jace Jontz, Senior Project Manager, NCI-Roberts and Pastor Larry MacKenzie, Fulton Church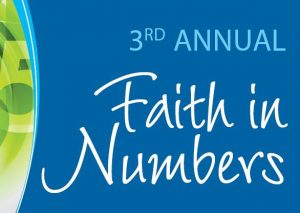 Full Event Details
Faith in Numbers is a full day of education guiding churches and religious organizations on a path to financial accountability. The seminar runs from 9:00am to 4:00pm and includes breakfast, a keynote address, 12 breakout sessions, lunch and networking.  Topics include flaws of nonprofit thinking, managing church, financial and legal risk, creating a church budget, sales and use taxes, security and more!  Click here for the full agenda and session descriptions.