Existing structures are being adapted for other purposes in response to the current challenges of brand-new construction
NCI-Roberts Construction's clients are organizations that exist to serve others and that are dependent on donations. Responsible stewardship of those philanthropic dollars obligates our clients to be as conservative as possible with project budgets. More and more clients are realizing that for some projects, redeveloping existing facilities — rather than totally building new — is an option worth exploring.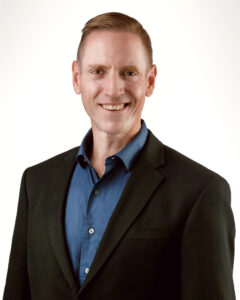 Repositioning may offer cost savings advantages and more. "A 'raze-and-rebuild' strategy is becoming less and less appealing as building costs rise, sustainability grows in importance, and communities focus on economic health and development in a post-pandemic 'new normal,'" explained Assistant Sales Director Matt Darga. Redevelopment can be less expensive and often has a smaller environmental impact than new construction.
Redeveloping may allow a project to be completed more quickly than if it were new construction. "Organizations may discover fewer roadblocks in the planning and approvals processes," Darga said. "Community members at large and local governments are embracing redevelopment that repositions community assets or maintains the historic 'fabric' of a community." Also, depending on the project, some aspects of a property's existing structures may be able to be simply upgraded or even remain unchanged, saving time in the overall schedule.
The possibilities for repurposing are nearly endless. "Former public-school buildings are being transformed into housing, churches and community centers. Shopping mall anchors are now grocery stores and experience-centered businesses," Darga explained. A property's past function does not have to dictate what it is used for in the future!

NCI-Roberts can help you determine if repositioning an existing facility is an option for your project. According to Darga, "The first step is a comprehensive assessment of existing facilities. This can empower leadership teams with data to inform short-term planning for a return to 'normal' business operations as well as long-term planning and organizational financial health."
Some of NCI-Roberts' clients have repurposed existing property: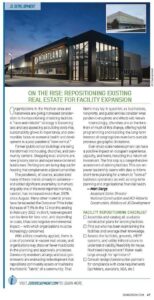 For more information about this trend, including a helpful Facility Repositioning Checklist, see Darga's article "On the Rise: Repositioning Existing Real Estate for Facility Expansion" on page 47 of the May issue of In Business Magazine.
The article accompanies a section covering insight from local construction and legal executives — including NCI-Roberts Construction Co-owner Jeff Grundahl — on the current construction environment.