Dane County organizations are finding paths forward despite challenges of COVID-19 pandemic
Because NCI-Roberts Construction is focused solely on supporting organizations that are financially dependent on donations, we have had a particularly unique perspective on the pivots demanded by the COVID-19 pandemic and other trends that have intensified over the last year.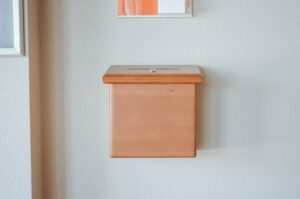 According to the Blackbaud Institute Index, overall charitable giving increased two percent from 2019 to 2020. Online giving increased 21 percent to 13 percent, and the average gift amount increased from $637 to $737. Organization size proved to be a differentiator: giving to small organizations actually decreased by more than seven percent. Giving to faith communities increased 3.1 percent, and nearly 18 percent of faith communities' fundraising occurred online.
Within our local network, NCI-Roberts has observed an intensification of already existing trends. "If a church or nonprofit was doing well before, it's either doing well financially, or has balanced reduced expenses with reduced giving," said NCI-Roberts Construction Assistant Sales Director Matt Darga. "But if it was struggling before the pandemic, its challenges have grown. Many of our clients are succeeding in launching fundraising campaigns and exploring physical expansion. We've been able to help with initial feasibility analyses and identification of the best approach – whether remodel of existing or purchased space, or building new – and the most appropriate fundraising and architectural partners. Many donors are not afraid to give if they can see the vision and what it will achieve."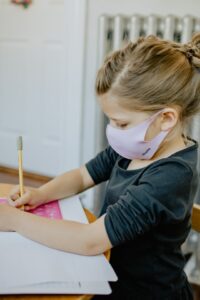 One trend impacting our clients is demand for skilled communication in a competitive environment. Dane County churches number in the hundreds, while nonprofits number in the thousands. Though competition isn't in the spirit of either organization type, acknowledgement does have its place. Organizations must be able to communicate the positive impact they have, to inspire donors and congregants to continue their support.
Specific to private religious schools, two trends have had an immense effect. One is increased enrollment as a result of limited in-person instruction in Dane County public schools, and the second is continued expansion of the State of Wisconsin voucher program, Wisconsin Parental Choice, which provides financial aid for private school tuition to income-eligible families. While in-person public instruction is increasing, local private school leaders don't forsee enrollment decreasing, and also expect continued increase in the demand for complementary early childhood and after school care.
Finally, the continued decline of traditional brick and mortar retail is providing unique opportunities for our church and nonprofit clients' growth – in some cases, it's more feasible to repurpose that type of space into a non-traditional house of worship or service- or experience-based commercial space than to build new.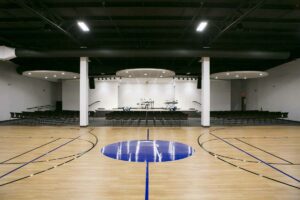 Several of our clients and contacts are responding in incredible ways to these external changes. Lighthouse Church and Christian School invested $128,000 in COVID-19 related expenses prior to the 2020-2021 school year and has successfully fundraised to cover those along with its original fundraising goals. The school is leading in state student achievement and plans to expand.
Wil-Mar Neighborhood Center pivoted to provide full day virtual learning care and is moving forward with its capital-campaign funded exterior building improvements.
Our Redeemer Lutheran Church and School shifted to a distance learning plan early in 2020, as well as Zoom-based Bible Study, services on YouTube and pastoral messages on Facebook Live. The church and school also continued its Nurture | Build | Serve expansion.